To jump to the top of this page,



click a violet.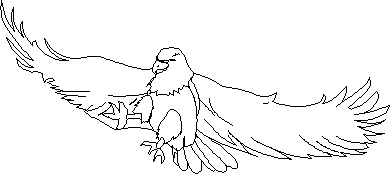 Him I hold to be the supreme yogi
who looks on the pleasure and pain of all beings
as he looks on them in himself.
Bhagavad Gita
While TZF's Open Forum was active, some comments, observations, and other items that might ordinarily have been posted here, were instead posted there. Now, although Open Forum is inactive, everything on it remains available for reading. To go there now, please click here.
Before you continue any further, please consider this: Here and there on The Zoo Fence, the name Jesus (Issa) appears, and rightly so, for He is a radiant Teacher. But the word Jesus is the English form of the Latin form of the Greek form of the Hebrew word Yeshua or Yehoshua. In fact, scholars tell us the man's name was almost certainly an Aramaic word, most likely something like Issa. Given that, I cannot help but wonder, is it appropriate for me, for us, to consider him, to address him, to love him, even to pray to him, by the English version of the Latin name used by Pontius Pilate and his Roman soldiers as they drove iron nails into his hands and feet. Surely his mother, his siblings, his disciples, those who knew him in person and loved him, did not address him by that Roman name. Suppose a dear friend of yours were arrested and tortured by a foreign authority who called her or him by a new name, would you adopt it? The question answers itself, doesn't it?

Now (summer 2022) I am finding the intellectual courage to apply the name Issa on this website. Writing the playlet "Jesus and Judas," he was originally Jesus, but I have changed that to Issa, although the Jesus version still displays here. Today (December 4, 2022) I have begun adding it here at the Gazebo. Over time there will be more. As appropriate, it will appear as "Issa (Jesus)" or "Jesus (Issa)."

If adopting, even reading, the name Issa makes you uncomfortable, I get that absolutely. I have been there; parts of me still are there. But I remind myself, it has been two thousand years: It is past time for us to give the man his name.

Speaking of names. Those of you who are used to seeing the name Stefan across this website may wonder why it is being replaced with Francis. About a year ago, I had a dream telling me, in effect, to replace Stefan with Francis. My first thought was about Francis and Clare of Assisi. He is the only Francis I have ever known, and I have admired the two of them (and loved the town of Assisi) since, well, forever. But eventually I came to thinking that the dreamed instruction is about something different, something about my spiritual journey. We'll see. In any case, until a couple of months ago, I ignored the dream. I mean, I thought about it, but did nothing. Finally, recently, I figured it was time to take the dream seriously, so I began changing appearances on The Zoo Fence of Stefan to Francis. What does it mean? Dunno. Why did I do this now and not before? Dunno. But at least now you know as much about it as I do.



---
Distrust your mind, and go beyond.
Sri Nisargadatta Maharaj
One who believes that God can be reached by human exertion will encounter endless torment; and one who believes nearness to God can be attained without exertion will encounter an endless wishful dream.
Abu Sa'id al-Kharraz
in Sufi Heirs of The Prophet
I Am the savor of waters, the radiance of the sun and moon …
the sweet fragrance in earth, and the brightness in fire.
In all beings, I Am the life.
Bhagavad Gita 7:8&9
If God is Infinite,
then by Definition there is only one God,
The One God.
And all roads lead There,
there being No Where Else.
TZF

He is the universe
though the universe is not He.
Vasistha's Yoga
And the beat goes on.
Sonny and Cher
When you change the way you look at things, the things you look at change.
Wayne Dyer
Fix your heart on Me, give your love to Me, worship Me, bow down before Me;
so shall you come to Me. This is My pledge to you, for you are dear to Me.
Bhagavad Gita 18:65
Row, row, row your boat
gently down the stream,
merrily, merrily, merrily,
life is but a dream.
Source unknown
So much blood has been shed by the Church because of an omission from the Gospel:
'Ye shall be indifferent as to what your neighbor's religion is.'
Mark Twain
Though this creation is unreal, yet on account of the emergence of the egosense it appears to be solidly real. The dreamer does not realize the evanescence of the objects seen in the dream; even so, it is in the case of this cosmic dream of the Creator.
Vasistha's Yoga
Or, each of us is an unreal dream character in an unreal dream having an unreal dream.
SCN
Choices have consequences.
I do not know how to distinguish between our waking life and a dream.
Are we not always living the life that we imagine we are?
Henry David Thoreau
Therefore a man shall leave his father and mother and be joined to his wife,
and they shall become one.
Genesis 2:24
Education is an admirable thing, but it is well to remember from time to time that nothing that is worth knowing can be taught.

Oscar Wilde
I am increasingly persuaded that there is a dimension of the human organism, and indeed of all creation, that we do not understand, and will not explore because old-fashioned science says it can't happen.
The Bishop in The West Wing by Andrew M. Greeley
The awakening or the enlightenment happens by itself,
just like the sun's brilliance at noon.
Vasistha's Yoga

When asked if he could say the Creed,
Bishop James Albert Pike replied,
No, but I can sing it.
Source uncertain
The Infinite thinks 'I am the body,' and that thought creates 'me':
Francis, Francis' life, Francis' world, and all that Francis thinks.
Inspired by Vasistha's Yoga
Words are heavy. If birds talked, they couldn't fly.
Northern Exposure television series
If you dance with the devil, then you haven't got a clue,
for you think you'll change the devil, but the devil changes you.
J. M. Smith
An orange blossom's being
is self-evident by its fragrance and fruit.
Credo me esse ergo cogito.
I believe I am, therefore I think.
With apologies to René Descartes,
and thanks to Latin Discussion.
Do not care about anything ever;
the grace of God is in every shape around.
Bhai Sahib
The Chasm of Fire
Every happening, great and small,
is a parable whereby God speaks to us,
and the art of life is to get the message.
Malcolm Muggeridge
Without the mind,
there can be no experiencer nor experience.
Sri Nisargadatta Maharaj
I Am That Chapter 37
Man is the only creature that refuses to be what he is.
Albert Camus
It's easier to fool people
than to convince them that they have been fooled.
Mark Twain
… talk is in your world. In mine — there is eternal Silence.
Sri Nisargadatta
… the Prince and the Pauper by Samuel Clemens under the name Mark Twain …
is about two boys who were born on the same day where one was wanted, one was not.
Each boy was not happy with his own life at an older age, so they switched places.
Mark Twain
(see here)

Were you not present at your birth?
Will you not be present at your death?
Find him who is always present ….
When we remember we are all mad, the mysteries disappear, and life stands explained.
Mark Twain
One day in Paradise, Adam sees Eve for the first time.
"I am Adam," he says to her.
"Yes, I know," Eve replies, "so am I."
In The Beginning by SCN
Everyone lives in his own world. …
The mind that projects the world colors it in its own way.
Sri Nisargadatta Maharaj
in I Am That
Let there be Light.
Genesis 1:3
As for me, I'm just hoping God grades on the curve.
TZF's good friend, Arlo Hansen
The Holy Sprit's Voice
is as loud as
your willingness to listen.
A Course in Miracles (Text)
The truth cannot be seen by physical eyes which can only see material objects.
When you see with your subtle eyes, you will behold the creation as it is, the truth.
Vasistha's Yoga p 578
This world is an optical illusion like the blueness of the sky. It is ignorance.
Enough of even this effort to purify that ignorance!
If this world-appearance which is unreal continues to appear, let it: it can do no harm.
More tears are shed over answered prayers than unanswered prayers.
Saint Teresa of Avila
A round stone with special marks is the emblem of Vishnu, the Omnipresent, worshipped in the shrine. Each morning a priest comes in, bathes the image, clothes it, and puts his own Divine Spirit into it to "make it alive." Then he worships it with flowers and other offerings, waves incense before it, and finally puts it to bed, apologizing to God for worshipping Him in that way because of his inability to conceive Him without the help of an image or some other material object.
Vivekananda
Q
The way that can be spoken of
Is not the constant way;
The name that can be named
Is not the constant name.
The nameless was the beginning of heaven and earth;
The named was the mother of the myriad creatures.
Hence always rid yourself of desires in order to observe its secrets;
But always allow yourself to have desires in order to observe its manifestations.
These two are the same
But diverge in name as they issue forth.
Being the same they are called mysteries,
Mystery upon mystery —
The gateway of the manifold secrets.

From a Sanksrit word meaning "without injury, or non-harming", ahimsa describes the principle and practice of non-injury to any living beings, whether by action, word, or thought. For many, it is the basis of vegetarianism. Consider this: Human beings arbitrarily separate the physical world into three distinct kingdoms — animal, plant, and mineral, by drawing lines across the face of reality based upon parameters which we define. Then, we decide which inhabitants of those kingdoms are alive and which are not, and which among those which we consider to be alive, are more alive than others. So, for example, human beings conclude that lava is not alive, and cows are more alive than carrots. Naturally, we label ourselves as the most alive (most advanced) of all. As we see it at The Zoo Fence, there is only One Kingdom, the One, and it is entirely, absolutely, indivisibly, and thoroughly alive, for it is Life Itself, and all the lines, separations, definitions, labels, and distinctions which human beings place upon the One are false, illusory, and misleading. For us, ahimsa means living a life which seeks to understand, to apply, and to Real-ize That Truth. So, we consider what we eat to be less important than why we eat, or than what we think about what we eat. We believe that to look upon a thing as separate and distinct from, not to mention less than, ourselves, does both it and ourselves harm and injury, whether the thing be a ledge of rock, a leaf of lettuce, or a leg of lamb. (Return to the stones item above.)
Consider a seesaw. A seesaw is a plank that is balanced in the middle and whose ends are seats. If we cut a seesaw in half, our minds tell us we are left with two halves of a seesaw. But, in fact, there is no such thing as half a seesaw. A seesaw cut in half simply yields two shorter seesaws. Thus, it is impossible to separate or isolate the parts of a seesaw, for a seesaw has no parts. And yet it is the ends of a seesaw, and how they relate to each other, that makes a seesaw a seesaw; otherwise, it is just a board. Relationships are like that. Although we speak of them as if they were composed of parts (people), they are not. And neither are they a matter of choice. Just as every board is effectively a seesaw, so is every aspect of the universe in relationship. The fact is, relationship is the nature of existence. Relationship is not a choice we make; it is a reality we face. Either we embrace it, and soar, or we resist it, and wither. Our sole and entire existence is in the context of our relationships — with each other, with our lives, with the universe, with reality, with God.
The inevitable compromise is the belief that the body must be healed, and not the mind.
A Course in Miracles
She speaks to Herself in metaphors.
I am the lover and the beloved.
Husayn bin Masur Hallaj
He that complies against his will
Is of his own opinion still
Samuel Butler
"And on the next day he called Damis and said: "My defense has to be pleaded by me on the day appointed, so do you betake yourself in the direction of Dicaearchia, for it is better to go by land; and when you have saluted Demetrius, turn aside to the sea-shore where the island of Calypso lies; for there you shall see me appear to you."
"Alive," asked Mamis, "or how?"
Apollonius with a smile replied: "As I myself believe, alive, but as you will believe, risen from the dead."
Apollonius
It is not bigotry to be certain we are right;
but it is bigotry to be unable to imagine how we might possibly have gone wrong.
G. K. Chesterton
A single human soul is of more worth than the whole universe of bodies and material goods.
There is nothing above the human soul – except God.
Jacques Maritain
For when the Lord himself was asked by someone when his kingdom would come,
he said, "When the two are one, and the outside like the inside,
and the male and the female is neither male nor female".
2 Clement
Though force can protect in emergency,
only justice, fairness, consideration and cooperation
can finally lead men to the dawn of eternal peace.
Dwight David Eisenhower
I cannot imagine a God who rewards and punishes the objects of his creation,
whose purposes are modeled after our own –
a God, in short, who is but a reflection of human frailty.
Albert Einstein
Almost everything said of God is unworthy,
for the very reason that it is capable of being said.
Pope Gregory the Great
I obtained not the least thing from complete, unexcelled awakening,
and that is why it is complete, unexcelled awakening.
Buddha
So when we speak with humility and awe of Allah Most High, we are not referring to some deity, abiding in some heaven, circumscribed by some theology. We are invoking the only I Am, the only Consciousness, who composes whatever exists, and who is infinitely more comprehensive even than existence itself. We therefore cannot hold any theological or philosophical concepts about Allah, much less can we engage in any poetic descriptions of God or limit Him in any way, such as confining Him to one particular revelation.
Lex Hixon
Insanity – a perfectly rational adjustment to an insane world.
R. D. Laing
Knowledge is based on an original unity and involves a separation and a reunion of subject and object. In this respect knowledge is like love, as the late Greek thinkers knew. The Greek gnosis, "knowledge", had three meanings: sexual love, the knowledge of essences, and mystical union with the divine.
Paul Tillich
Friend, hope for the Guest while you are alive.
Jump into experience while you are alive!
Think … and think … while you are alive.
If you don't break your ropes while you're alive,
do you think ghosts will do it after?
The idea that the soul will join with the ecstatic
just because the body is rotten –
that is all fantasy.
What is found now is found then.
If you find nothing now,
you will simply end up with an apartment in the City of Death.
If you make love with the divine now, in the next life
you will have the face of satisfied desire.
So plunge into the truth, find out who the Teacher is,
Believe in the Great Sound!
Kabir says this: When the Guest is being searched for,
it is the intensity of the longing for the Guest that does all the work.
Look at me, and you will see a slave of that intensity.
Kabir
The gates of hell are open night and day;
Smooth is the descent, and easy the way;
But to return, and view the cheerful skies,
There the task and mighty labor lies.
The Aeneid
One night, a certain man cried "Allah!"
till his lips grew sweet with praising Him.
The Devil said, "O man of many words,
where is the response 'Here am I' to all this 'Allah'?
Not a single response is coming from the Throne;
how long will you say 'Allah' with grim face?"
The man was broken-hearted, and lay down to sleep;
in a dream he saw Khadir amidst the verdure
Who said, "Hark, you have held back from praising God;
Why do you repent of calling unto Him?"
The man answered, "No 'Here am I' is coming to me in response;
I fear that I am turned away from the Door".
Said Khadir, "Nay. God saith:
That 'Allah' of thine is My 'Here am I',
and that supplication of thine is My messenger to thee.
Thy fear and love are the noose to catch My Favor;
Beneath every 'O Lord' of thine is many a 'Here am I' from Me."
Traveling is a fool's paradise. Our first journeys discover to us the indifference of places. At home I dream that at Naples, at Rome, I can be intoxicated with beauty and lose my sadness. I pack my trunk, embrace my friends, embark on the sea and at last wake up in Naples, and there beside me is the stern fact, the sad self, unrelenting, identical, that I fled from. I seek the Vatican and the palaces. I affect to be intoxicated with sights and suggestions, but I am not intoxicated. My giant goes with me wherever I go.
Ralph Waldo Emerson
You can can't come into your own unless the whole thing is completely and totally flushed out, if I may use that word, out of your system. That is something which you cannot do, or make happen with any effort or volition of your own. So, when the time comes, you may not have asked for it. You will never ask for the end of you as you know yourself, as you experience yourself.
U. G. Krishnamurti
It's not that I'm afraid to die.
I just don't want to be there when it happens.
Woody Allen
All the spiritual teachers of humanity have told us the same thing, that the purpose of life on earth is to achieve union with our fundamental, enlightened nature.
Sogyal Rinpoche
No two persons ever read the same book.
Edmund Wilson
Can Romeo ever really know who he is? Can he ever know Shakespeare?
Can Laurence Olivier play Romeo so effectively he forgets he is Olivier?
If so, might he then, at some point, prompted by some inner alarm, seek to remember he is Olivier?
It is of interest to note that while some dolphins are reported to have learned English – up to fifty words used in correct context – no human being has been reported to have learned dolphinese.
Carl Sagan
When it is said to them:
"Follow what God hath revealed",
They say: "Nay! we shall follow
The ways of our fathers."
What! even though their fathers
Were void of wisdom and guidance?
Qur'an
What we most need is the prayer of fervent desire for growth in grace,
expressed in patience, meekness, love, and good deeds.
Mary Baker Eddy
It is not the worship of a person that is crucial,
but the steadiness and depth of your devotion to the task.
Life itself is the Supreme Guru; be attentive to its lessons, and obedient to its commands.
When you personalize their source, you have an outer Guru;
when you take them from life directly, the Guru is within.
Sri Nisargadatta Maharaj
In the name of God, Most Gracious, Most Merciful.
Praise be to God,
The Cherisher and Sustainer of the Worlds;
Most Gracious, Most Merciful;
Master of the Day of Judgment.
Thee do we worship,
And Thine aid we seek.
Show us the straight way,
The way of those on whom
Thou has bestowed Thy Grace,
Those whose portion
Is not wrath,
And who go not astray.
Qur'an, Sura I
To own a bit of ground, to scratch it with a hoe, to plant seeds and watch their renewal of life – this is the commonest delight of the race, the most satisfactory thing a man can do.
Charles Dudley Warner
Henry David Thoreau
Nearer, my God, to Thee,
Nearer to Thee!
Sarah Flower Adams
A sincere spiritual seeker need not worry about finding the correct path to Truth.
The path will find you.
Everywhere God will come to meet you.
Hermes Trismegistus
When we remember we are all mad,
the mysteries disappear,
and life stands explained.
Mark Twain
Arise! Awake!
Realize and achieve the Highest with the help
of the illumining, guiding, and fulfilling Masters.
The path is as sharp as the edge of a razor,
difficult to cross, hard to tread.
Kathopanisad
The core and the surface
Are essentially the same,
Words making them seem different
Only to express appearance.
Lao Tzu
This is a mystical view of things. True. But whenever we penetrate to the bottoms of things, we always find something mysterious. Life and all that goes together with it is unfathomable. That which appears to belong to the commonplace takes on an unsuspectedly deep and consequential character when we analyze it thoroughly. Knowledge of life is recognition of the mysterious. To act justly means to obey the laws that arise from this recognition of the mysterious.
Albert Schweitzer
I would like to paint as the bird sings.
Claude Monet
Q
Convictions are more dangerous enemies of truth than lies.
Inner bliss is its own most persuasive argument.
The certainty it conveys transcends the most brilliant reasoning.
Doubt, when exposed to powerful bliss-rays, evaporates.
Dis aliter visum.
The gods decided otherwise.
When somebody persuades me that I am wrong
I change my mind.
What do you do?
John Maynard Keynes
A friend of TZF quotes from the Lankavatara Sutra,
"Things are not as they seem, nor are they otherwise."


Please read our disclaimer.
For Copyright © and Trademark ™ information,
please click here.